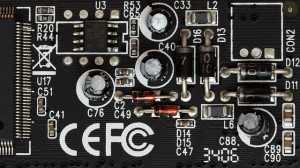 The Radio Frequency Identification (RFID) solution has simply revolutionized the method in which companies track their products. The system benefits defense personnel, retailers, consulting firms, suppliers, technology producers and consumers as well. Many regard it as a notch above bar-coding because it does not need line-of-sight to read pallets, cartons, or products.
The following are some of the other advantages of RFID labels or tags as discussed by Mil-Pac Technology:
Why It's Better
RFID tags contain product information that is easily accessible and readable. Advanced RFID also automates the supply chain, reduces labor costs, and prevents human error and valuable time that is spent checking products.
Since 2005, it has become mandatory for suppliers to the military to be RFID compliant on four aspects: packaged rations for operations, tools, clothing, and spare parts for repairing weaponry systems.
Benefits for the Military and Retailers
The US military has managed to save enormous amounts of moneyby using passive and active RFID. RFID is also being used for transportation and communication systems in US military bases abroad for diagnosing and fixing problems in less time. This has resulted in better supply chain visibility and has substantially increased stability and productivity.
Retailers with demanding supply chains have also benefited from RFID use. Despite its requiring a sizable investment, productivity increase is remarkable. Wal-Mart uses RFID in its warehouses and distribution centers, and reports great results.
The Secret Behind the System
RFID tags have an EPC or Electronic Product Code, which has replaced the UPC or Universal Product Code system. The EPC has a 96-bit code with digits that identify the maker, individual item and the product category. Manufacturers can get registration numbers and then attach them to their products with each number being unique to its given item.
RFID tags are also reasonably priced between 25 to 50 cents and this is expected to come down to 5 cents in the next 5 to 10 years. The military and retailers say it has become much easier to stock items and allows employees to deal with buyers more easily.